Technics and IT services for business and science
The combination of specialist scientific knowledge with years of experience in the IT allows us to create modern and innovative technological solutions for your business or investment.
Free consultation
About us
We are a company that will help you implement your ideas
The NanoSpaceLab company was established in 2011. We specialize in the production and development of computer software as well as the design of measuring devices and robotics. With the development of the Internet, we have expanded the scope of our services to include the design of Internet of Things systems with dedicated devices. Using the latest information technologies and knowledge in the field of physics and chemistry, we design innovative tools and solutions tailored to the expectations of our clients.
In order to provide comprehensive solutions, we employ the best specialists from the world of science to meet the needs of business partners. We are also looking for people interested in new technologies and willing to take an active part in the development of the world and the Internet.
Why us?
Experience
We are a qualified team of specialists in the fields of programming and IT, electronics and robotics, as well as physics and chemistry. We have extensive competences and years of experience that allow us to offer services in a universal and comprehensive sense.
Professional approach
Our projects are complete, refined tools, systems and devices that use without limitations all the possibilities of modern technology. We are constantly increasing the scale of our activities and reducing the risk resulting from the implementation of projects.
Support and cooperation
We also have legal and administrative facilities to ensure that the intellectual property of our partners is respected. We are looking for additional sources of financing by acquiring EU Funds and other public and private funds. We are open to cooperation with scientists. We represent partners that can invest in interesting ideas.

Programming and computer science

Devices, 3D CAD and robotics

Fundraising and grants

Knowledge of physics and chemistry
Technological innovations and IT services for business
One of the main goals of our work is to improve the world around us by implementing unconventional ideas for modern solutions and tools that support business, industry and everyday life. We build dedicated devices from scratch, program them and integrate them with others within one efficient system, thus implementing our and our clients' innovative projects.
On the other hand, we support companies in their technological development by offering the creation of specialized applications or IT infrastructure, improvement of existing systems, as well as their protection and maintenance. Technologies we use on daily basis are: JavaScript (Node.js, Vue.js, React, Ionic, Express, NestJS, TypeScript, Electron), Java, PHP, HTML, CSS and Databases (MongoDB, MSSQL, MySQL).
However, the scope of our knowledge and experience goes far beyond that, combining competences from all necessary IT areas and allowing us to adapt to the most demanding orders.
11 yrs
Of experience in the industry
FAQ
Frequently asked questions
See our offer and estimate your project now!
Clients opinions
Positive client feedback has a huge impact on our work
MEDICAL UNIVERSITY OF WARSAW
dr hab. Andrzej Cacko, MD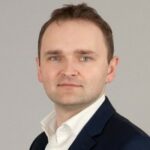 We are satisfied with the implementation of the medical system. All project assumptions were carefully executed according to our expectations. Professional service, fast and efficient contact and simple and clear rules of cooperation.
CEO @ FL GROUP sp. z o.o.
Dominik Filipiak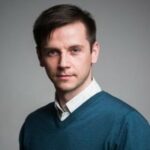 It is my pleasure to recommend the company. Skills and knowledge at the highest level. They are willing to share their extensive experience and suggest interesting solutions. We are pleased to have established continuous cooperation with NanoSpaceLab.