Disinfection gate NanoGT
Due to the danger that humanity has to face from 2020, our team decided to build an disinfection gate that will help stop the spread of the disease, which is COVID-19.
HOW DO DISINFECTION GATES WORK?
Ultrasonic disinfection gate – NanoGT
The gate generates a dry mist of the sanitizing fluid using an ultrasonic head. 10 micrometer particles perfectly cover clothes, shoes, leather, luggage surfaces or tools of people passing through the gate, effectively neutralizing viruses, bacteria and fungus. The fog does not leave traces or smells and is completely safe for people using the device.

High performance

Contactless operation

LED display
HOW IT WORKS?
The decontamination process
As soon as a person approaches the gate, it is automatically activated. The decontamination process itself takes 5 – 30 seconds depending on the settings. The gate informs about the end of the process and the possibility of the next person passing.
Everything under control
Control
Our gates, as the only ones on the market, have a remote management and monitoring system
Monitoring
By purchasing a subscription, the customer gains access to the on-line service, where he can monitor his gates and the course of the disinfection process, he also has the ability to set basic parameters.
Configuration
In the on-line service, the customer can configure the gate parameters, including time of fogging.
Security and integration
The subscription ensures full security and access to data from mobile devices.

Remote control

Light and mobile construction

Individual configuration
Technical data
NanoGT Specification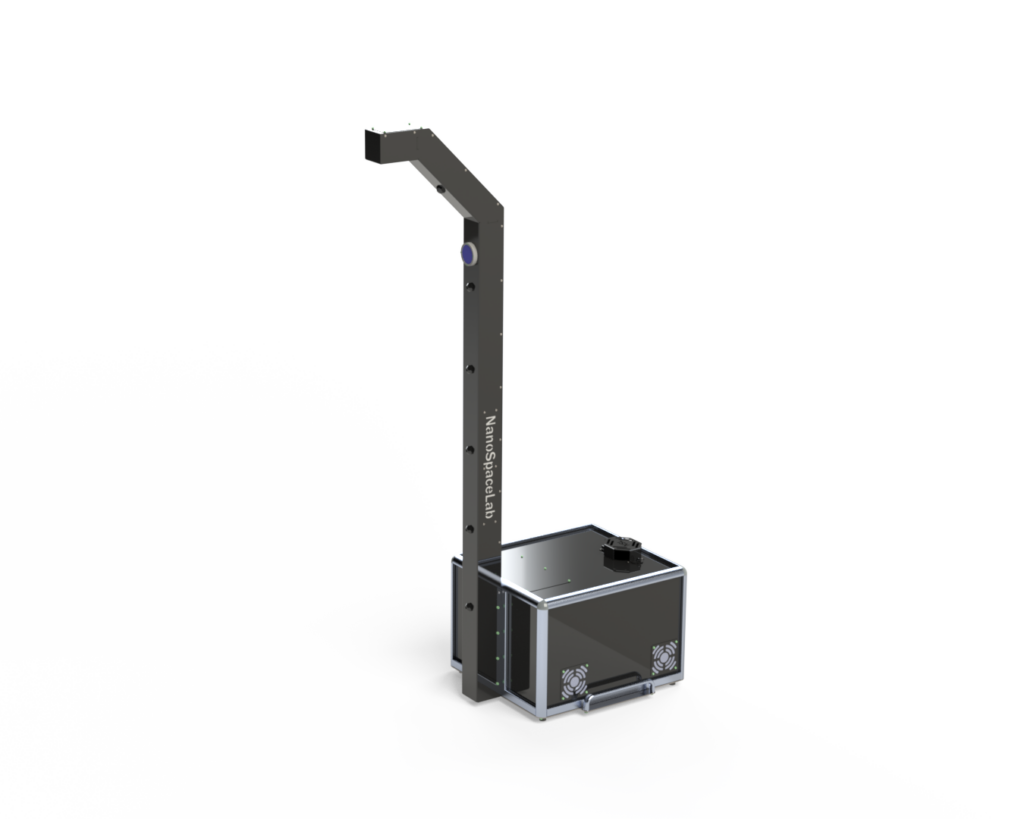 • 1000 disinfection without liquid refilling

• 150 people per hour (20 seconds per person)

• Tank capacity: 12 liters

• Possibility to configure your own settings

• Connect the Internet LAN or LTE modem
SUPPORT
Warranty and inspections
The gate is covered by a 12-month warranty and inspection
Ultrasonic fogging devices require a warranty inspection every 6 months
For customers with a subscription to the online monitoring system, the warranty inspections are free of charge
OFFER
You can also have the NanoGT product! Save your employees and customers!